Anthony Tidd, is a Philly transplant, originally born and raised in London. England. A well-known name on the international jazz scene and veteran touring bass player, he has graced stages alongside many staple names including, Steve Coleman, The Roots, Rudresh Mahanthappa, Wayne Krantz, Meshell N'degiocelo, Common, and Jill Scott, to name a few.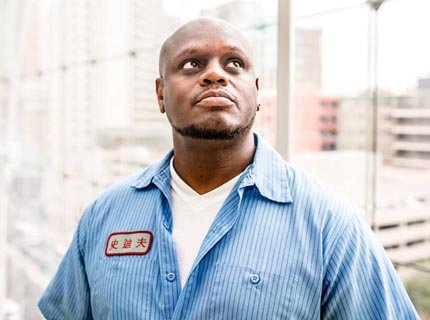 As a composer/band leader Anthony has written for every format from small ensemble, his critically acclaimed album Child of Troubled Times for his own band Quite Sane, to big bands, P.A.C.T, and even full Orchestras, The Buffalo Philharmonic.
Anthony has also made a name for himself in the music production world, producing records for well-known artists such as, The Roots, Macy Grey, Zap Mama, The Black Eyed Peas, Jill Scott, and Ursula Rucker, as well as composing scores for major film and television projects over the years. He is also the owner of TidbiT SonoS, a Philly based recording/production studio.
As creator and Director of The Creative Music Program, Jazz Camp of Philadelphia and creator/curator of the popular concert series Sittin' In, at the prestigious Kimmel Center, Anthony now divides his time between all of the above, as well as saving a little to educate the next generation of musical talent.
---
Contact Anthony Tidd #Tiddster.com @antiddote